Artisanal Meat & Cheese Board MINI - TO GO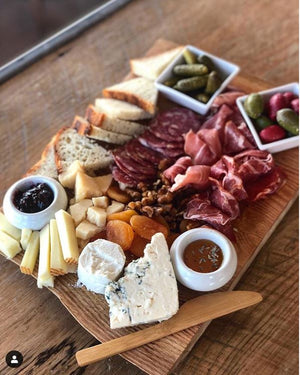 Everything on the big board just sized for two.
Sweet Sopressata / Prosciutto / Spicy Capicola / Manchego / Parmesan / Vermont Goat Cheese / Gorgonzola / Locally Baked Artisan Bread Wedges / Dried Apricots / Mixed Italian Olives / Gherkins / White Truffle Honey along with raspberry preserves.

Perfect for you and your friends and some outdoor summer drinks.
Serves 2 people